Earl Gage, MD - Craniofacial Surgeon and Medical Director of the Mercy Children's Hospital BWS Team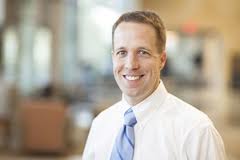 Dr. Gage is a pediatric craniofacial surgeon at Mercy Children's Hospital in St Louis, Missouri. He attended medical school at the University of Texas Southwestern Medical School, one of the premier medical institutions in the country. After medical school, he completed his general surgery residency at Indiana University School of Medicine where he was selected for Alpha Omega Alpha honors while a member of the surgical house staff. After completing general surgery training, Dr. Gage furthered his surgical training by completing plastic surgery fellowship training at the renowned Cleveland Clinic in Cleveland, Ohio. Feeling a strong desire to care for children with craniofacial problems, Dr. Gage then pursued subspecialty training in pediatric craniofacial surgery, completing his fellowship training with Dr. Jeffrey Fearon in Dallas, TX. Once he completed his training, Dr. Gage began his career caring for children at the University of North Carolina in Chapel Hill. In 2012, he was thrilled to have the opportunity to join Dr. Jeffrey Marsh at Mercy Children's Hospital in St Louis, MO. Dr. Gage learned how to perform tongue reduction surgery under the guidance and mentorship of Dr. Marsh. He also regularly evaluated Dr. Marsh's tongue reduction patients together with Dr. Marsh for their craniofacial team follow-up visits, learning first-hand how important it is to collaborate with an experienced medical team in caring for children with BWS. After 3 years working with Dr. Marsh, Dr. Gage is honored to continue Dr. Marsh's legacy of excellent care for children with BWS here in St Louis. He is equally humbled to work with the same, experienced, expert team that Dr. Marsh assembled and trained to ensure that his legacy of exceptional BWS care continues here at Mercy Children's Hospital. Dr. Gage is certified by the American Board of Plastic Surgery and is a member of the American Society of Plastic Surgery and the American Cleft Palate Association.
DeAnn Wilson, PNP - Pediatric Nurse Practitioner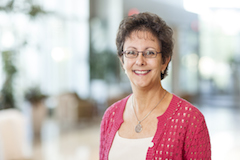 DeAnn Wilson is a pediatric nurse practitioner at Kids Plastic Surgery (Dr. Gage's craniofacial practice) and at Mercy Children's Hospital. As any of the hundreds of BWS families we have treated will attest, DeAnn truly goes above and beyond in caring for our tongue reduction patients. It is not enough to have a feeding specialist in caring for these children after surgery. Recovering tongue reduction patients after surgery requires experience in meeting the unique challenges of these children in order to ensure the shortest possible hospital stay and the best end result. DeAnn has more experience than any other nurse practitioner in the country in caring for these children and has developed a fondness for these kids and their families. She worked with Dr. Marsh for over a decade in helping children and families recover from tongue reduction surgery. She has also spent hours on the phone and via email in counseling and supporting families through their tongue reduction experience, even when they are not able to travel here to our center. Dr. Gage is very grateful to have her continued support and expertise as a member of our BWS team.
Renee Diomis, MA, CCC/SLP - Pediatric Speech Language Pathologist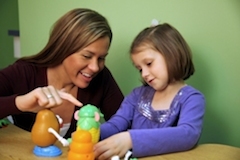 Renee has been with our team for over 13 years, working with Dr. Marsh up until his retirement in June of 2015. She has seen and evaluated hundreds of children with Beckwith Wiedemann syndrome, following many of these children both before and after their tongue reduction surgeries. She understands better than almost anyone the challenges that children with BWS have in terms of their speech and is an expert in helping identify and correct speech problems once tongue reduction surgery is done. She has reviewed and presented her speech outcomes data nationally for children after tongue reduction surgery. At least as important as her vast experience in caring for children with BWS is her warm, easy rapport with all of the children she treats. She is a tremendous asset to our team.
Jennifer Heeley, MD - Pediatric Geneticist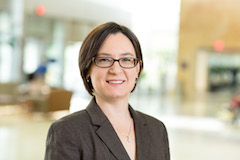 Dr. Heeley joined the Mercy Children's Hospital and our Beckwith Wiedemann Syndrome team in July 2015. She is a native of St. Louis and received her medical training at Washington University in St. Louis. Afterwards, she completed her pediatrics residency and medical genetics fellowship at St. Louis Children's Hospital. She and Erin Beaver, our certified genetic counselor, joined the Mercy team and created Mercy Kids Genetics in the summer of 2015. They are both very happy to be a part of the Craniofacial Team and to care for individuals and families impacted by Beckwith Wiedemann Syndrome. Dr. Heeley and Erin both have been fantastic additions to our team, helping us expand the services we can now offer our BWS families as they seek to understand their diagnosis and its impact on their families.
Richard Nissen, DDS, MS - Craniofacial Orthodontist
Dr. Nissen, a Diplomate of the American Board of Orthodontics, received his bachelor's degree from Iowa State University and earned his Doctor of Dental Surgery degree from the University of Iowa College of Dentistry. He completed his orthodontic residency at Washington University School of Dental Medicine and received his master's degree in orthodontics in 1985. He maintains a staff appointment as Assistant Professor at Washington University School of Medicine in the Department of Plastic Surgery, as well as Saint Louis University School of Graduate Orthodontics. Dr. Nissen serves as a consultant at St. Louis Children's Hospital Cleft Palate and Craniofacial Institute. He is also on staff at Mercy Hospital St. Louis where he directs orthodontic care for patients of the Mercy Children's Hospital Craniofacial Team. Having worked with Dr. Marsh and now with Dr. Gage in caring for children with BWS, Dr. Nissen is very experienced in evaluating and counseling our BWS families regarding their orthodontic care.
Dana Kiley, MS - BWS Team Coordinator and Practice Coordinator for Kids Plastic Surgery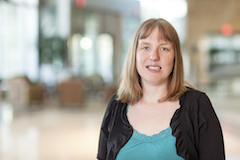 Dana has been a vital member of our team for over 13 years. She worked with our practice founder, Dr. Marsh, during the entirety of his time at Mercy Children's Hospital in coordinating craniofacial team visits for our BWS families. She also serves a critical role in helping our BWS families traveling from outside of the St Louis area by helping coordinate local lodging, working with insurance providers to obtain the necessary surgery approvals and coordinating care among the different specialists who care for our BWS families.
Additional Contributing Team Members
In addition to these core members of our team, we are fortunate to have additional pediatric specialists whose expertise we are able to count on in caring for children with BWS. These additional specialists include Dr. Randall Clary and Dr. James Forsen (Pediatric ENT), Dr. Charles Coln (Pediatric Surgery), Dr Anand Palagiri (Pediatric Urology), and Dr. Robert Bergamini, Dr. Robin Hanson and Dr. Heather Bechtel (Pediatric Hematology and Oncology).